Well for the Smokey Joe that is! 1.65lb piece of brisket was on sale for $4.44, so I said what the heck!
Seasoned with salt, pepper and garlic. Cooked indirect with cherry wood.....I have no clue what the temps were, didn't care. Just checked on the coloring every 30 minutes after the first 1.5 hours.
Here we are at the 2.5 hour mark and it's time to foil.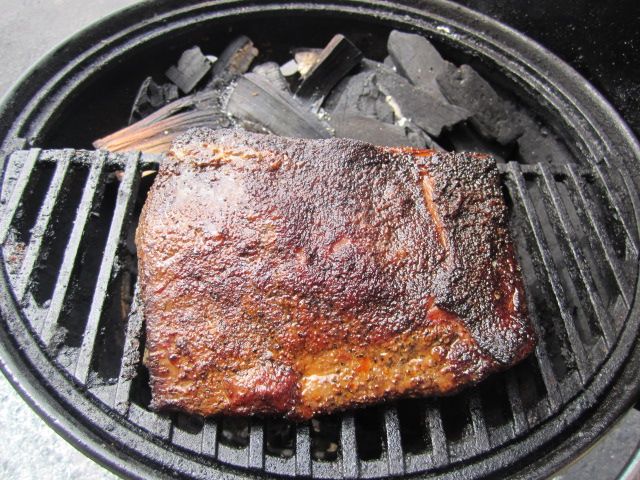 After a short rest it's done. Extremely tender, too tender for slicing and a tad dry which didn't surprise me and I expected it.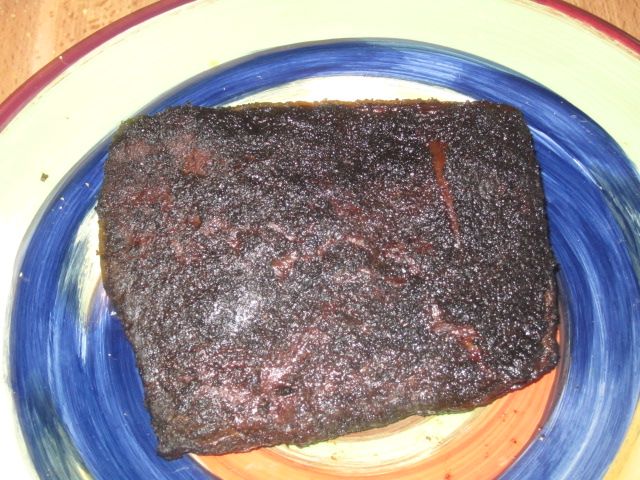 I solved the over tender and dryness by just pushing it with a fork to pull and added some sauce for a little pulled brisket.
Served on a hot dog bun, slaw and butter beans. I would definitely buy one of these little guys again to fool around with on the SJ. It was a fun cook.