Since getting my Cast Iron Grates for my Smokey Joe and making the bottom vent holes bigger, I am really enjoying cooking on the little guy!
Last night I seasoned and marinated 2 sirloins and onions and peppers in salt, pepper, garlic, cumin and a little Italian dressing for the acid and oil.
Started the fire with some quick lights that I found while cleaning out the garage.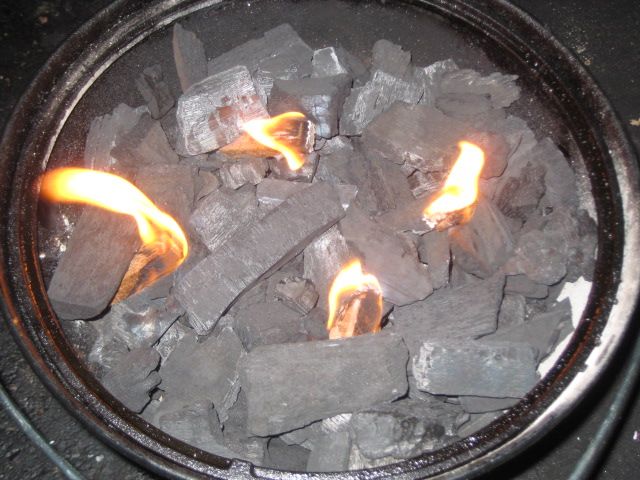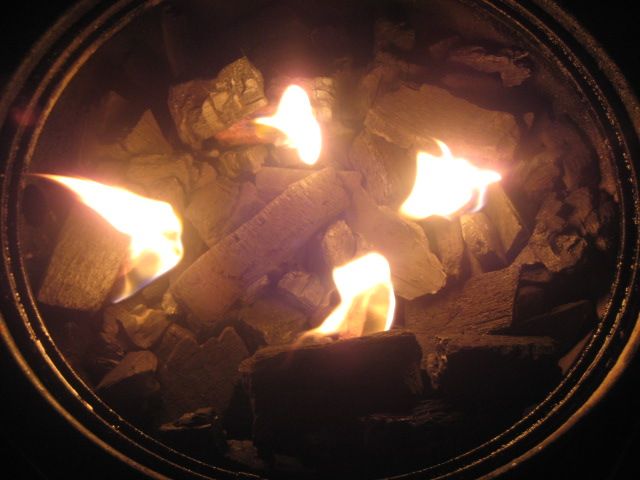 Veggies are ready for the grill.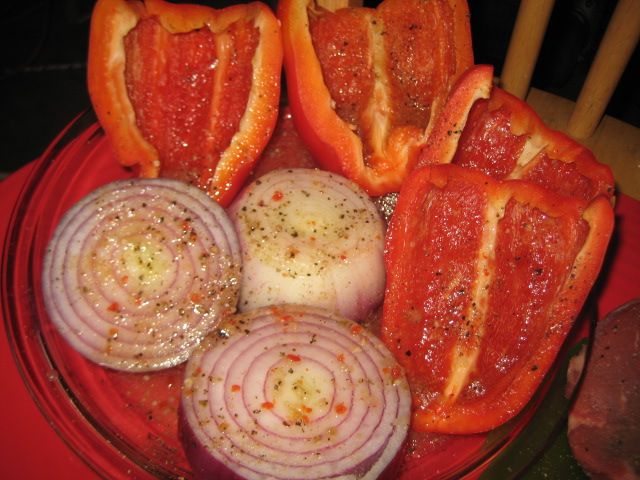 Veggies are done and the sirloins are ready.
Three minutes on each side.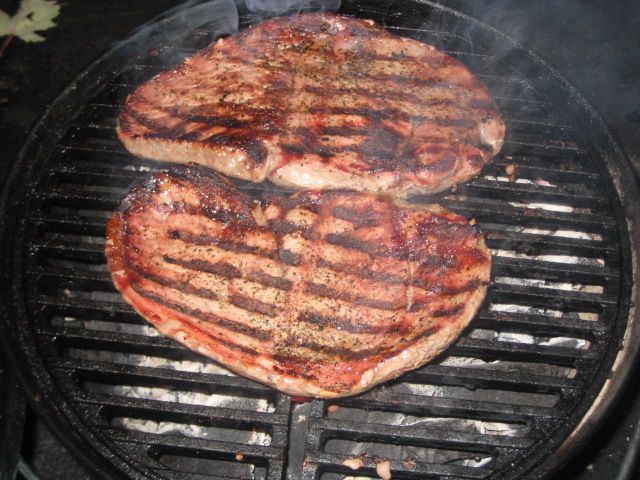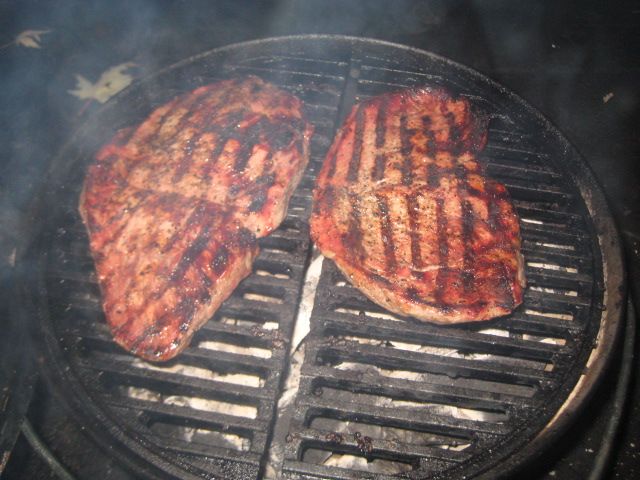 Dinner is ready!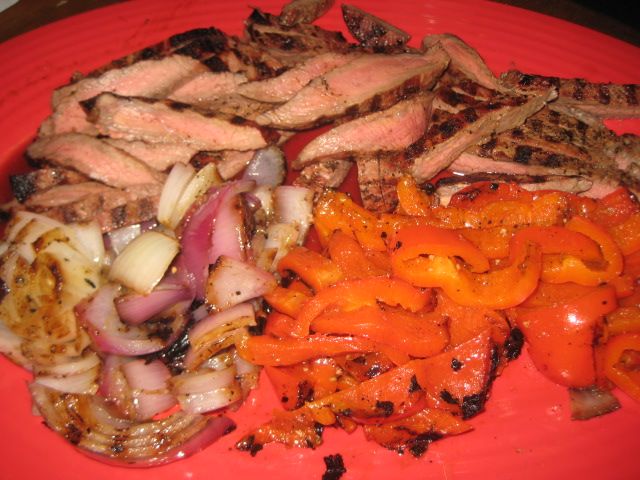 I also added some salsa and Mexi Blend Cheese, but didn't get a picture.