This dinner almost didn't get cooked due to me being exhausted. Spent 4 hours hot patching the crack in the drive way and sealing, went to Home Depot to buy fun stuff, came home to cut the grass but realized I had to get Cathryn to Swim practice in 2 hours , so I didn't have enough time. So I worked out for an hour, then Cat gets home and says she's not feeling good and did not feel like going to practice. This is the very first time since she started she hasn't wanted to go, so I know she didn't feel good. So I cut the grass in the 90º heat after being in it while heating up the hot patch for the driveway for 4 hours! So 2 and a half hours later the lawn was nicely manicured and I was beat! But, the grilling must go on no matter how tired I was.
My wife as usual wanted steak, so fortunately for her we had a vac sealed sirloin in the fridge. Put the corn on and red onion (she wants one every time we have steak) first, then new potatoes that had been tossed in olive oil and s&p. After about 10 minutes, I added the steak seasoned with salt, pepper and garlic.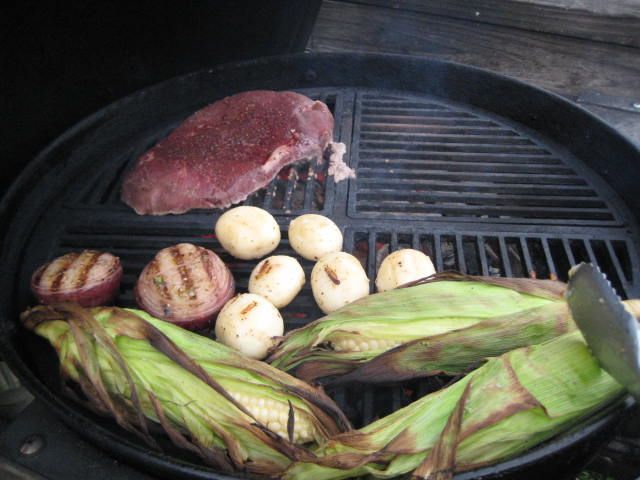 Then with me continuing my healthy way of life, I added a piece of Ahi Tuna for me. Grilled it naked and then seasoned with
Wolfe Rub Citrus
at the flip.
Added some asparagus at the last minute that was tossed in olive oil and s&p since it only takes a couple minutes to cook.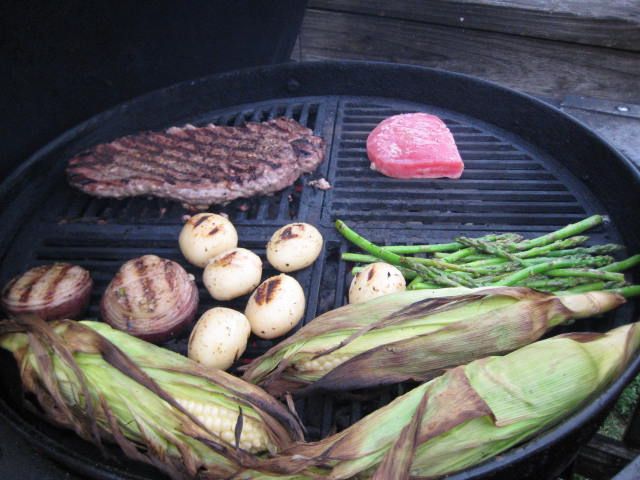 Added some Texas Toast for the family, NOT me!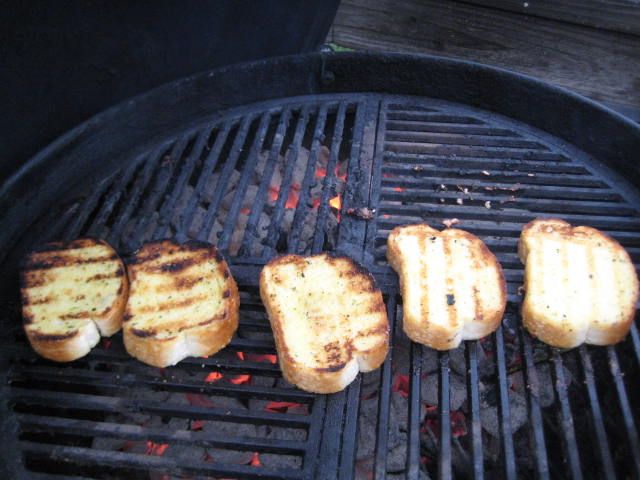 Dinner is ready!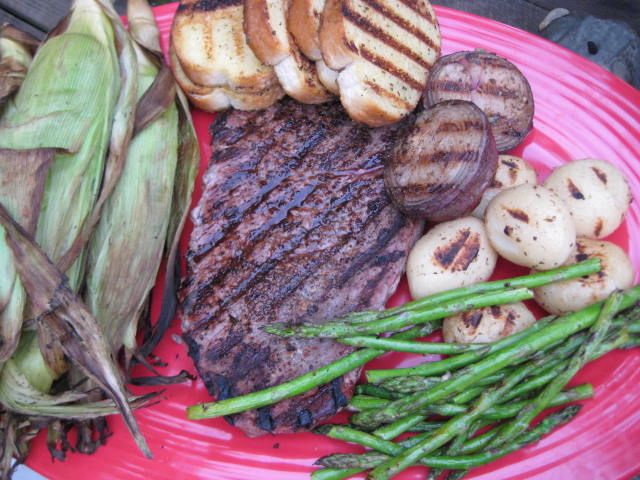 Here's my plate along with a fresh salsa I whipped up with roma tomatoes, red onion, yellow bell pepper, lemon juice, s&p and some Sriracha sauce for a little zip. I gotta toot my horn just a bit, this dinner rocked!!! And at least MY portion was healthy!!!