My wife found FRESH unenhanced loinback ribs from Blooms for $1.99lb. She got a couple racks and I asked her to get some more while they're on sale, that's a steal! So her and my daughter wanted ribs and I wanted chicken skewers.
Started out making this marinade and it turned out fantastic. The flavors really came through and complimented the chicken and vegetables perfectly.
Marinade
1/2 Cup Low Sodium Soy Sauce
1/4 Cup Honey
1 - Snack Size container of Pineapple Chunks (for my daughters lunches, lol)
2 TBS -
Chili Garlic Sauce
Let the meat marinate for several hours.
Started the grill off with a medium size piece of cherry wood for the ribs.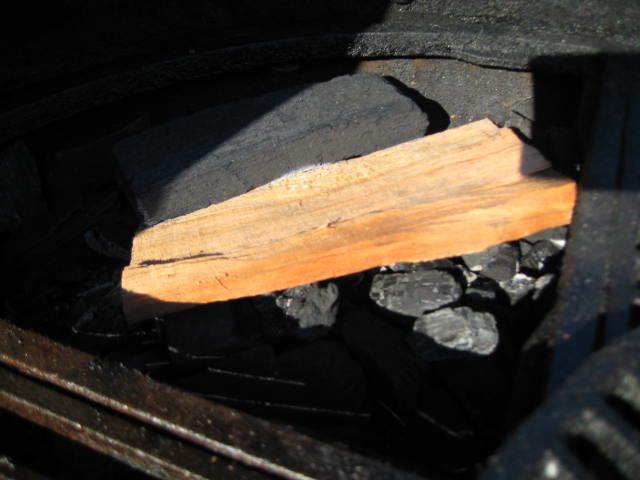 Then added the ribs, that were seasoned only with Kosher salt and fresh ground pepper.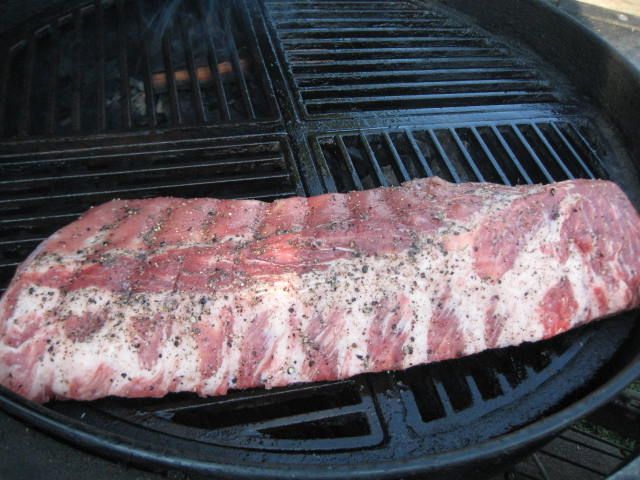 Cooked the ribs indirect at around 350º. Here they are after about an hour and I'm almost ready to add marinated chicken breast for dinners/lunches later in the week.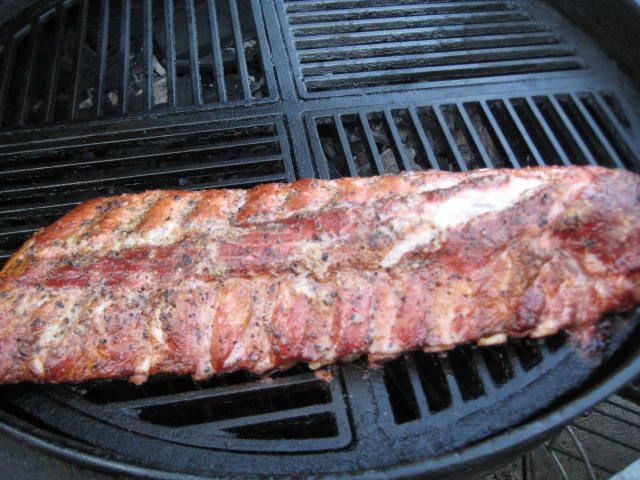 Adding the chicken, yeah yeah, I know it's touching the ribs. All will be fine in the end!
Flipped the chicken and it's almost time for the skewers since they only take a couple minutes per side over direct heat.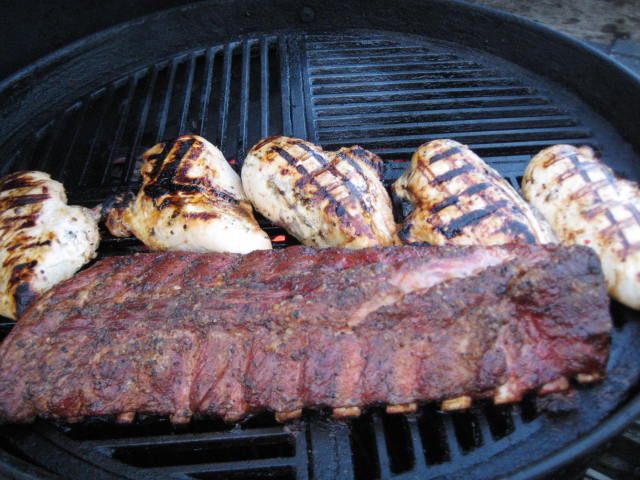 Skewers are ready for the grill. They have the marinated chicken, zucchini, red onion and red bell pepper on them.
Here they are after about 4 minutes and a flip.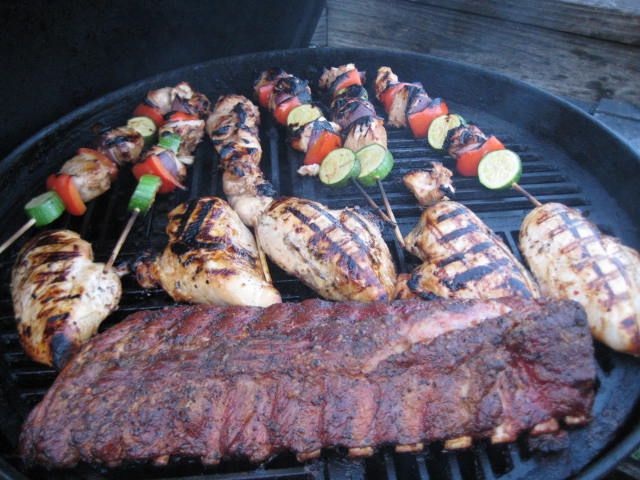 Dinner's ready!
My plate along with Whole Grain Wild and Brown rice and my wife's delicious broccoli salad. They also had baked beans, but they wasn't part of my meal......
From what I hear.......the ribs were good! She's my best and worst Critic and will tell me when something doesn't taste good, but the ribs got 2 thumbs up!