The deck is finally clear of snow and the temps weren't too bad last night so I fired up the grill. My daughter and boyfriend came over for dinner so it was country ribs and a few beers! I haven't grilled in over a month and the grill had been under 3 feet of snow.....I thought I'd have a little rust on the
Cast Iron Grates
, but my theory of leaving them dirty with the grease and crusty's from the previous cook works! NO RUST whatsoever! Loaded up Royal Oak for the cook, preheated the grill, brushed the crud off and coated with oil before the cook!
These were country ribs cut from the loin. I prefer the ones cut from the shoulder because there's more fat, so more flavor! But, these were still good.
I drizzled the ribs with Newmans Olive Oil and Vinegar salad dressing and then seasoned with
Wolfe Rub Original.
Grilled over direct heat to get a nice crust, then finished indirect.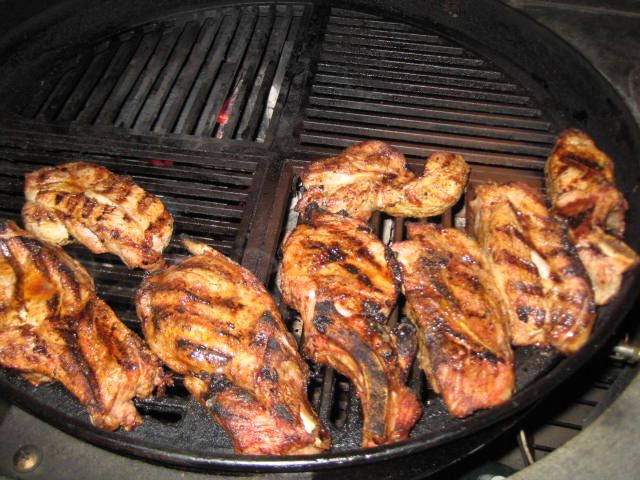 Moved the zuchini to indirect heat to finish for the time it took to drink a beer.......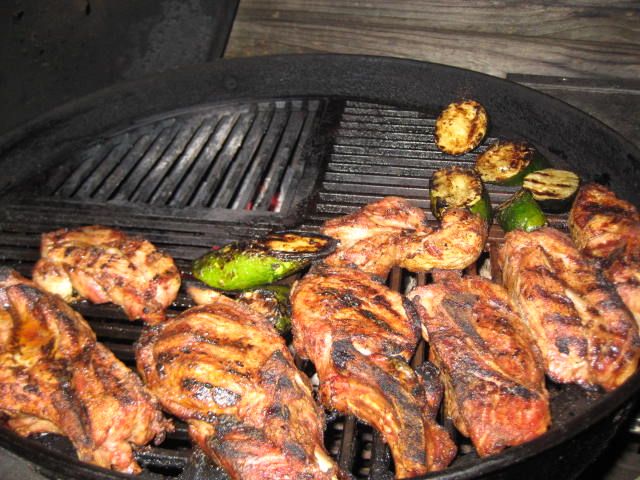 Dinner's ready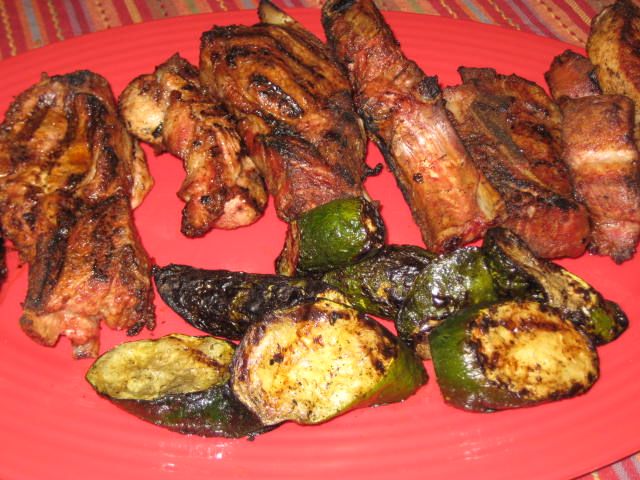 We also had homemade pasta salad and potato salad. My plate.