Woke up to more snow today.........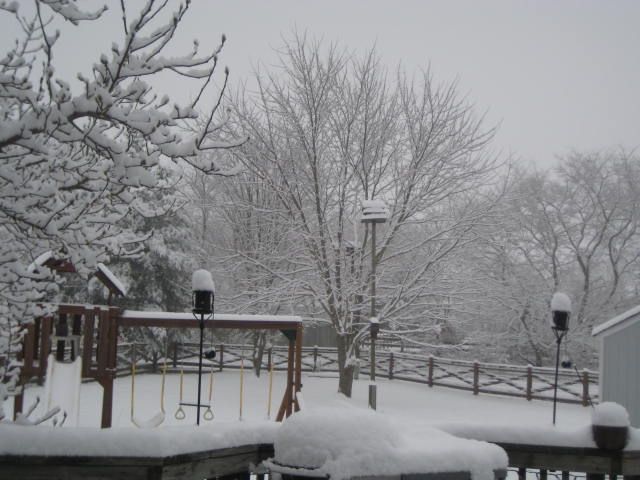 Otis gotta duck!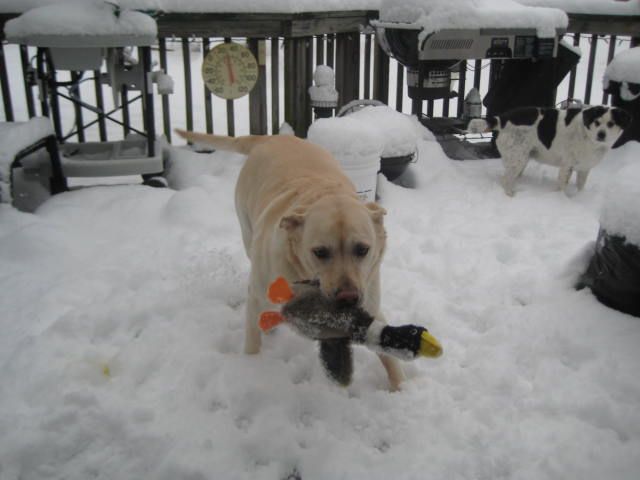 So I decided to make a pot of chicken chili.
Started off chunking up about 3lbs of boneless skinless breasts.
Browned up in a little oil and salt and pepper.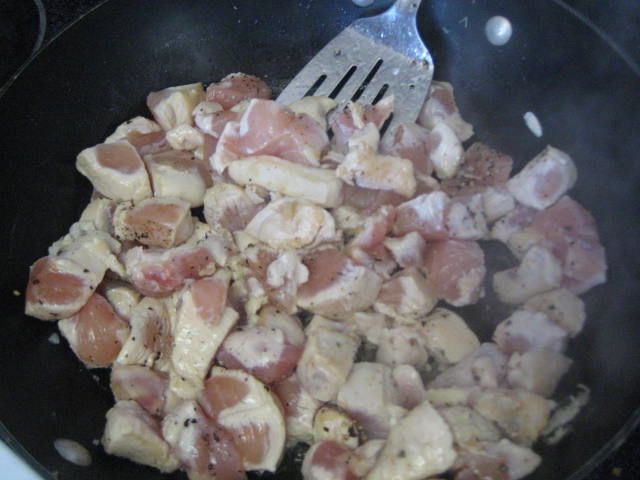 Chopped up a red bell pepper and red onion.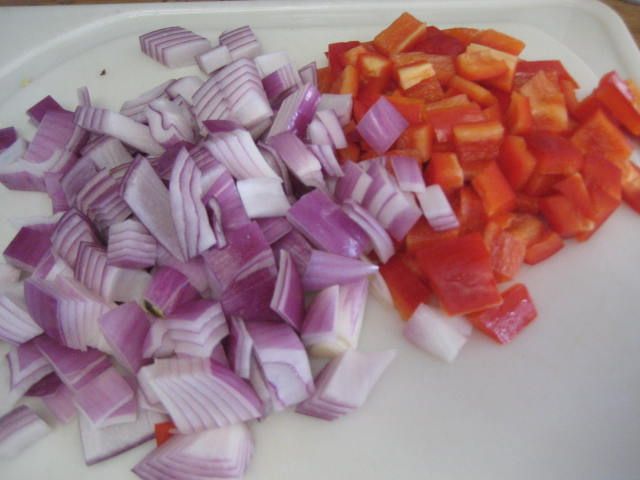 Added the peppers and onions to the chicken to soften up a bit.
Added 2 small cans of whole tomatoes.
Seasoned with chili powder, minced garlic, oregano, cumin, salt and pepper.
Added a can of dark and a can of light kidney beans, juice and all.
Little pickled jalapenos and let simmer for a couple hours.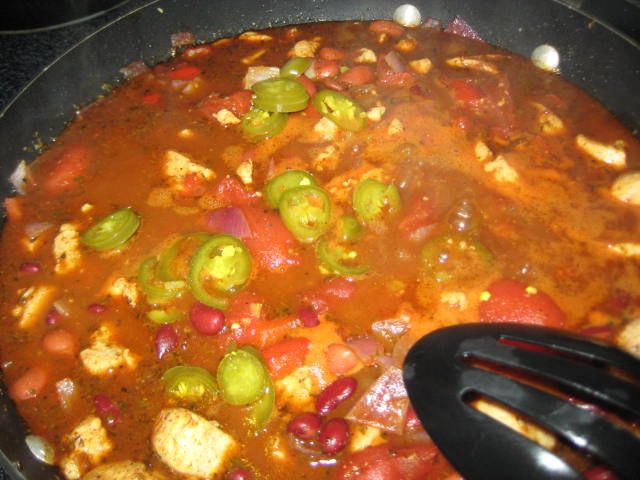 Dinner's ready.