If you love pulled pork, you'll go bananas over pulled beef! This is one of my favorite things to BBQ and requires a good amount of time and patience to do it right.
I prefer an 8-10lb chuck roast, they seem to turn out more tender and moist than smaller ones.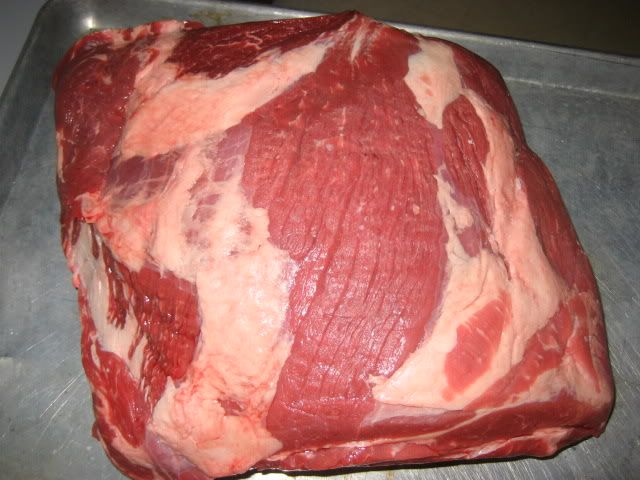 Wet the roast down with Worcestershire sauce and rub liberally with
Wolfe Rub Bold.
Place on your grill or smoker and cook indirect in the 245º-260º range. I use 4-5 good size chunks of hickory.
Cook until you get an internal temp of 165º. Notice the nice extremely flavorful bark build up on the meat....that's not burnt, that's flavor! This is after about 8 hours of cooking.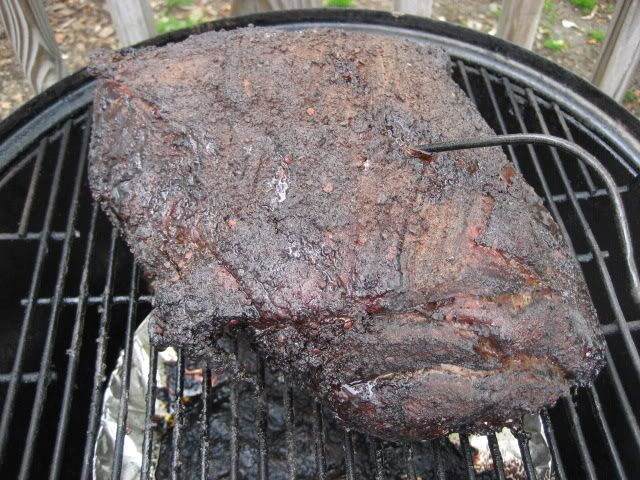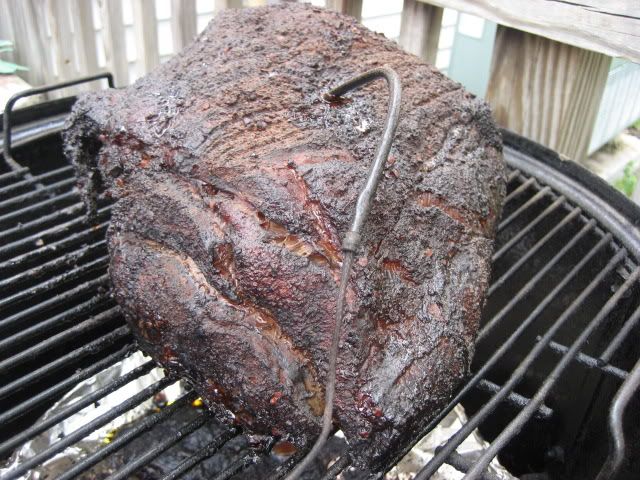 Double wrap in heavy duty aluminum foil and continue to cook either on your smoker or in the oven at this point. Once it's foiled, there's no benefit 'flavorwise' of cooking it in the smoker. Cook until the meat is tender, don't cook by temperature. But rather, use temperature as a guide as to when you begin to check for doneness. I generally start checking around 190º-195º. When you can easily insert a fork and twist the meat like you're twirling spaghetti, it's done. NOT before then, these roasts are very stubborn, but if you have the patience, it's well worth the effort! If you cannot twist the meat easily, wrap back up in foil and check after every 5º.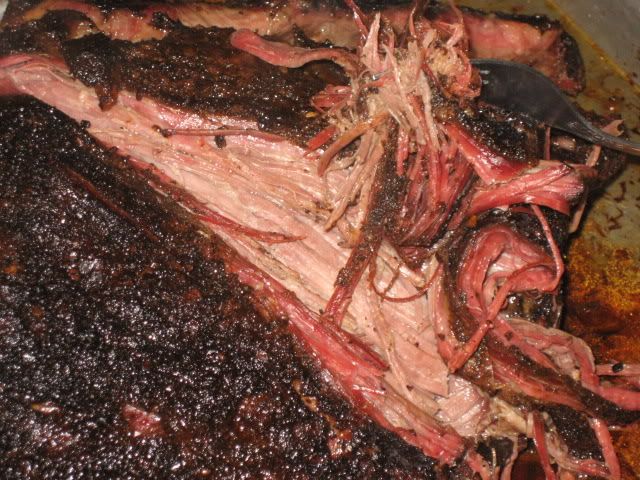 Once the meat is done, let it rest in the foil for at least an hour, a couple hours is even better. Open foil and let cool for 15 minutes before pulling. If you pull while it's hot, it will dry the meat right out.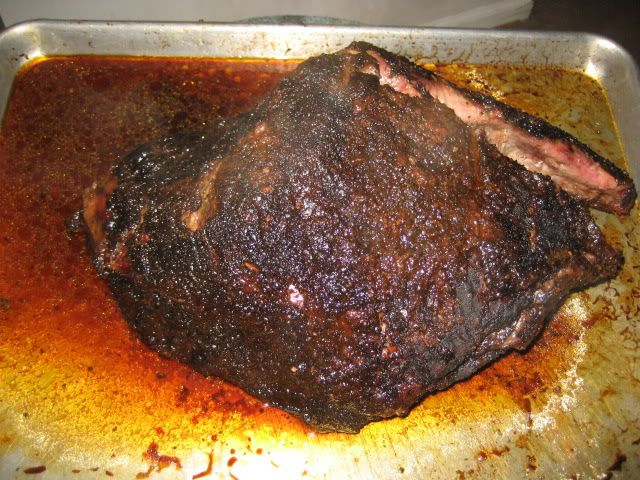 Using two fork, shred the meat and remove any excess fat or gristle.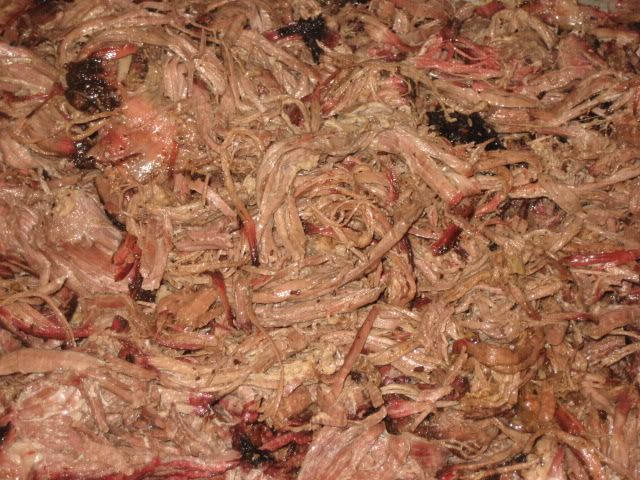 Serve on buns with cole slaw and beans or your choice of sides.

Add some of your favorite BBQ Sauce, I really love
Reverend Marvins
on beef. Thin sliced sweet onion are a great addition to this sandwich as well!