I love pork and gravy and with a little help from my buddy Scotty Da Q, we came up with this recipe and it turned out FABULOUS!
I had 3 nice thick sirloin pork chops, totalling a little more than 3lbs. Seasoned with Kosher salt and fresh ground pepper.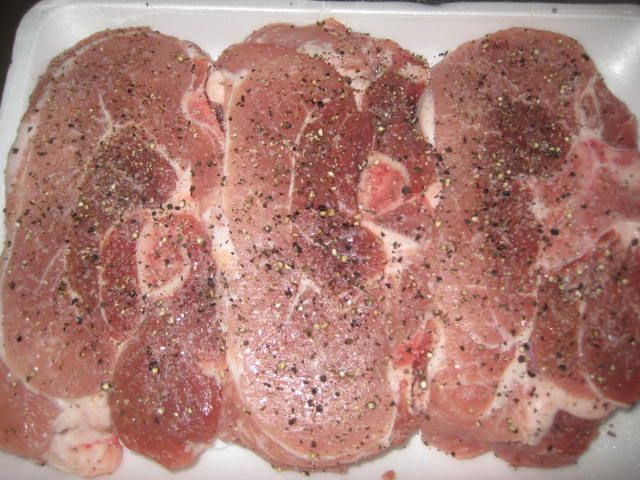 Sqeezed all three into a hot cast iron pan with a little oil.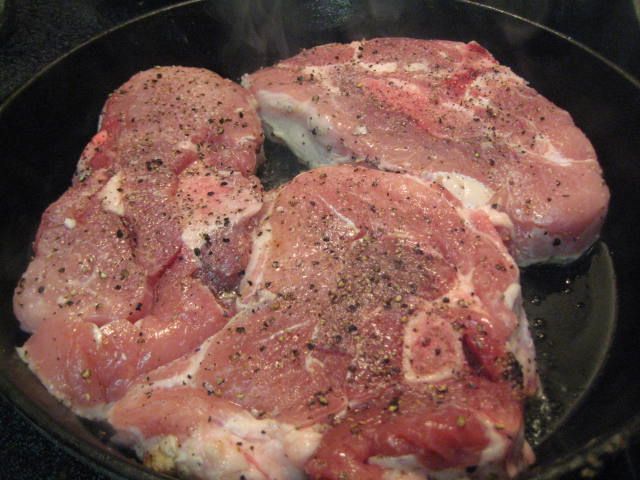 Seared on both sides to create a nice caramelization, which adds flavor to the meat and the gravy. Seared for about 5 minutes per side over medium high heat.

I removed the pork from the pan and LOOK at all the goodness on the bottom of the pan!!!

Added 2 tablespoons of butter.

Then 1sliced yellow onion, tablespoon of garlic and a couple cups of sliced mushrooms.

Deglazed the pan with 1 cup of apple juice, bring to a boil and then I added 1-12oz bottle of Magic Hat 'Almost Pale Ale', any beer of your choice will work.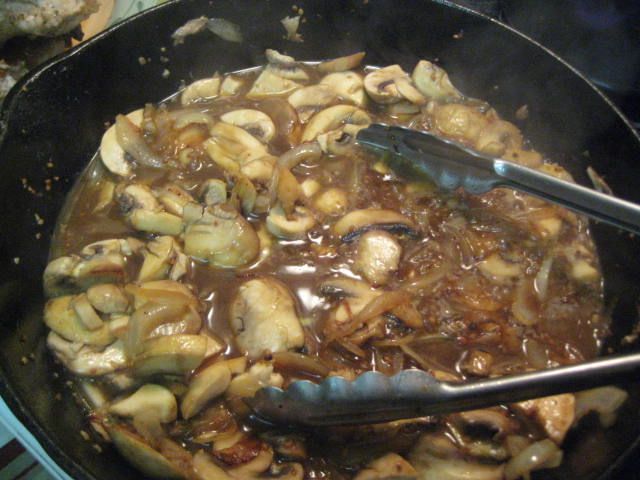 Then add the pork, cover and simmer for about 45 miutes or until the pork is fork tender.

While the pork was simmering, I started making mashed potatoes. 2lbs of red new potatoes.

Once the potatoes are tender, drain and add 1 cup of hot milk, 2 TBS butter, 1 TBS Garlic, Kosher salt and fresh ground pepper and mash.

Chops are done and the sauce has reduced by half and thickened nicely.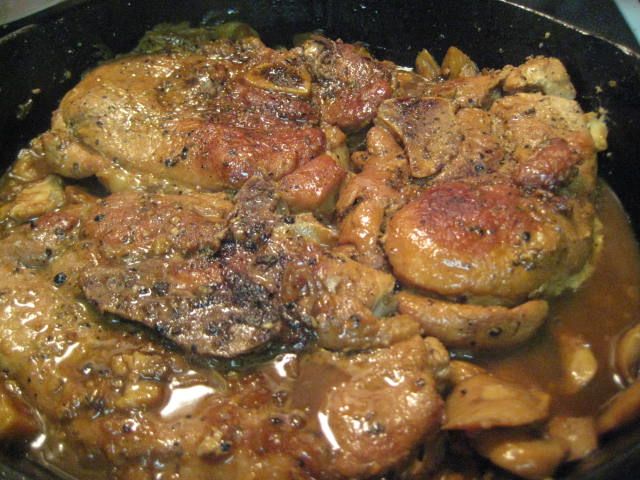 Dinner is ready!

Cut with my fork......

And very very delicious!