These are amazingly good and very simple.
What you will need:
2lbs ground lamb
1/2 cup - Feta Cheese
1 small onion diced
3-4 Garlic Cloves (minced)
3 TBS - Fresh Oregano (chopped)
2 Roma Tomatoes Sliced
Kosher Salt and Fresh Cracked pepper to taste.
Tzatziki Sauce
16 ounces (2 cups) of thick Greek yogurt
4 to 10 cloves of garlic, finely chopped
1/2 cup of diced or grated cucumber (Kirby or "English")
1 tablespoon of olive oil
2 teaspoons of lemon juice
2 teaspoons minced mint (optional)

Combine oil and lemon juice in a medium mixing bowl. Fold the yogurt in slowly, making sure it mixes completely with the oil. Add the garlic, according to taste, and the cucumber. Stir until evenly distributed. Garnish with a bit of green and serve well chilled.
2lbs Ground Lamb

Add Feta, garlic, oregano, salt, pepper and onion and mix together, but do not over mix or your burgers will be tough.
Form into patties about 1/2" bigger than your buns to allow for shrinkage. Again, do not overwork the meat when forming or you'll have a very dense, tough burger.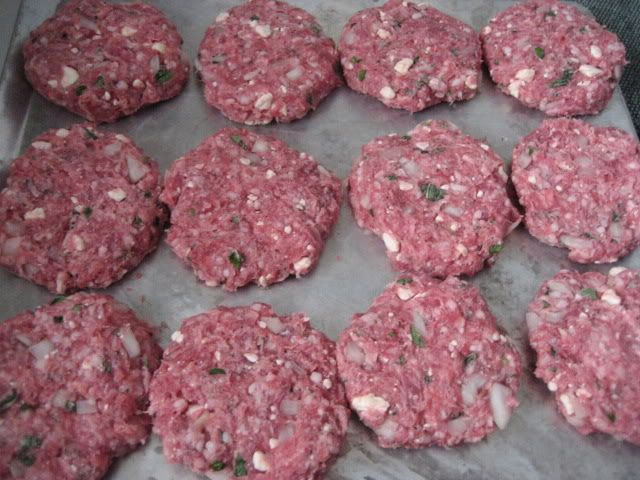 Grill over moderate direct heat for 2 minutes per side. (chicken was part of the other party food)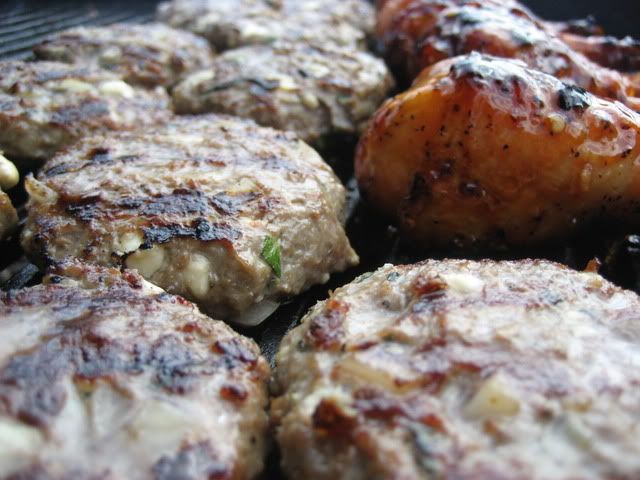 Lamb is done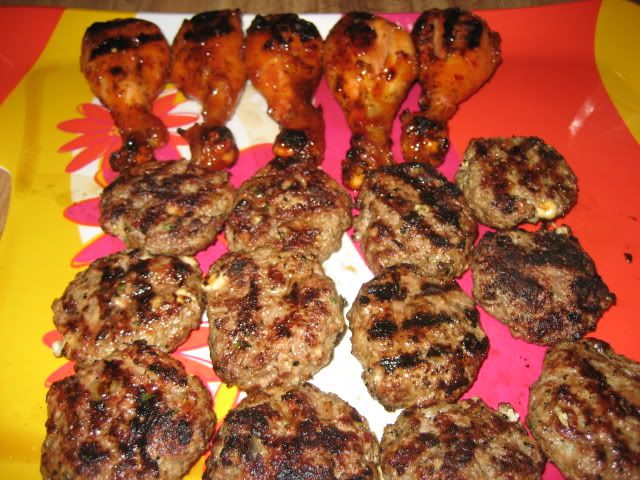 Serve each slider with a slice of tomato and a healthy dollop of Tzatziki Sauce