So, I decided I wanted to stuff these chops and cook on the grill, but the weather has been ugly to say the least lately, so these were going to be cooked inside.
Started off making a batch of corn bread (2- boxes of
Jiffy Mix Brand
) in my cast iron skillet, the perfect pan for cornbread!!
Then browned 1lb of breakfast sausage and sauteed 1 Granny Smith apple (diced), 1 medium yellow onion (diced) and 4 stalks of celery (diced) just until they began to sweat.
Then I crumbled the corn bread while it was still in the skillet and added the sausage, apples, onions and celery. I also mixed in a cup and a half of chick broth, salt, pepper and ground sage. After the stuffing was done, it was refrigerated until it was time to stuff the chops.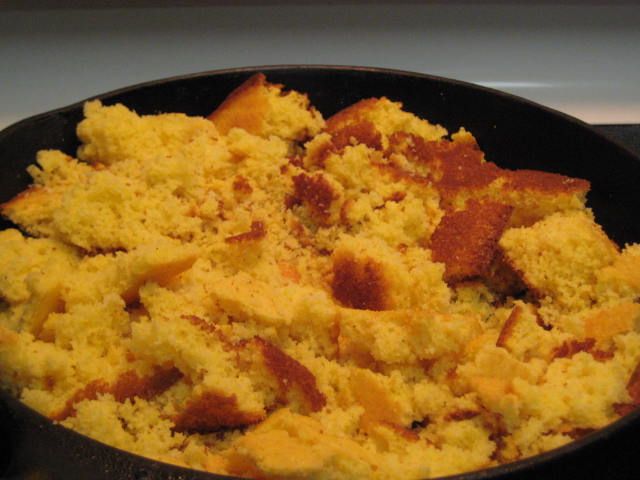 The pork chops went into a simple brine of 1 quart of water, 1/4 cup Kosher salt and 1/8 cup of brown sugar and brined for 3 hours.
Time to stuff the chops. Butterflied the chops and seasoned with fresh ground pepper inside and out.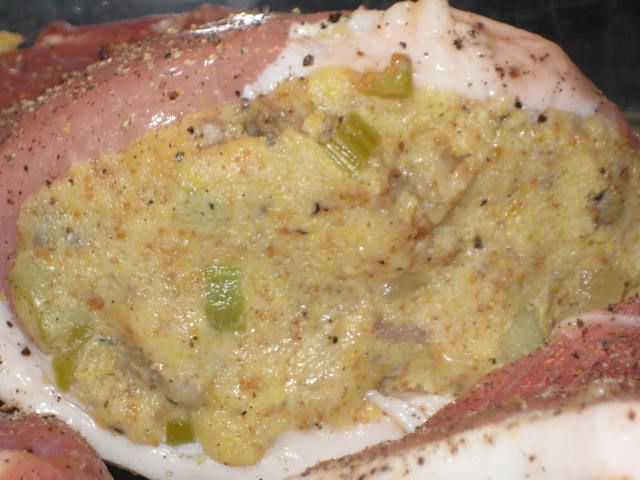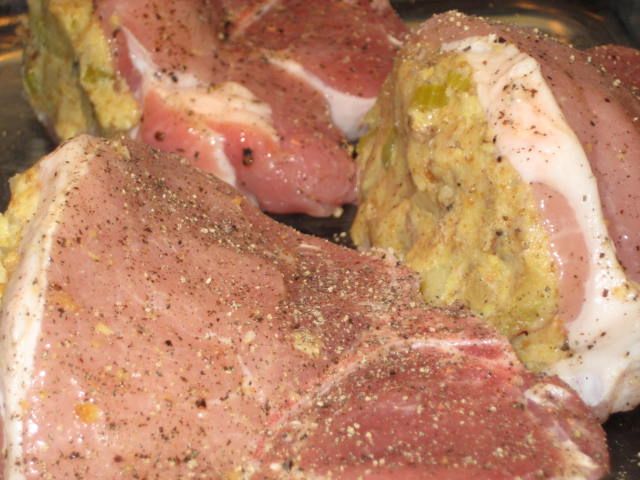 Added 3 TBS of butter to the dish and baked at 350º for 1 hour or until internal temp of pork and stuffing hit 160º. I basted about every 15 minutes with the butter.
Dinner is served along with more stuffing, brussel sprouts and cranberry sauce.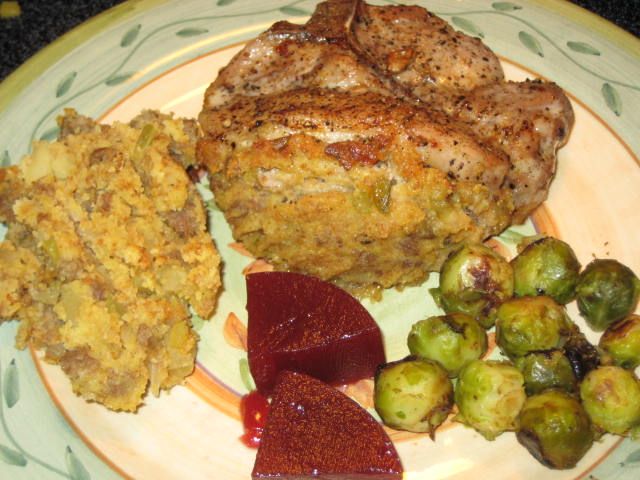 Dinner is done, BURP.......this meal was fantastic, the stuffing was out of this world gooooood! Normally we make too much food, but unfortunately tonight we wanted more!! I gnawed and gnawed on the bone as long as possible...