It was a wonderful day out back, but hot. I filled up the pool for Otis, cause he has to be out when I am or he sits inside and cries.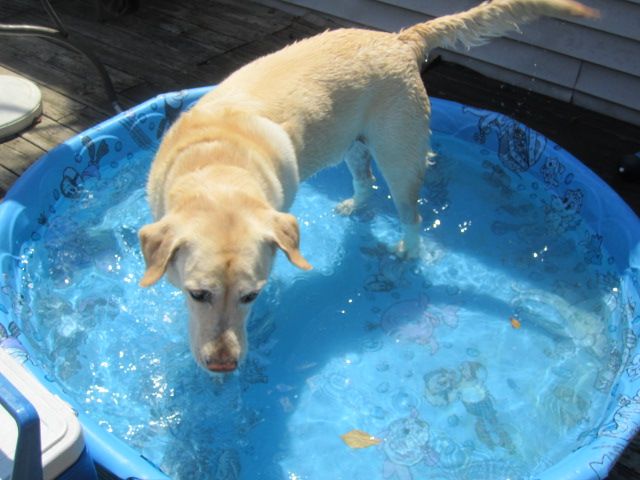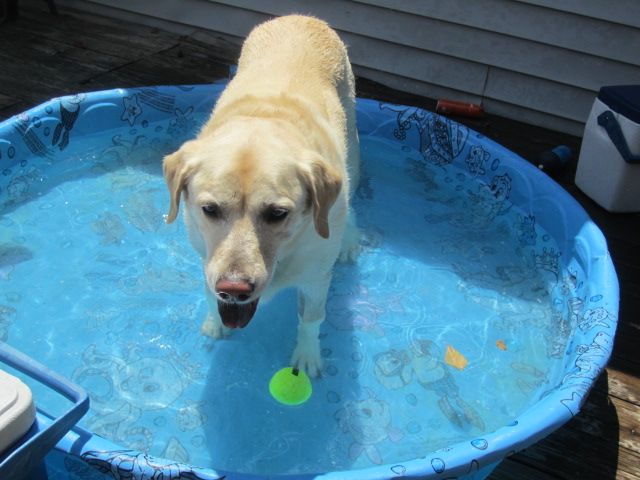 Now onto the food Went to the Farmer's Market this morning and was very disappointed. But Cat and I got some Strawberry and Cherry Jam and some zucchini, crookneck squash and some corn. I sliced on zucchini and one squash lengthwise and scooped out the seeds with a spoon. Then stuff them will Uncle Ben's 90 sec 'Santa Fe Rice', I did not cook it first.
Then wrapped them in bacon.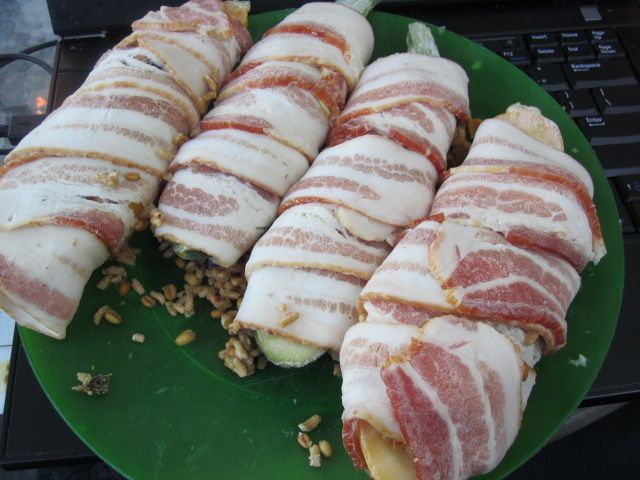 Cooked indirect until the bacon was rendered and crisp. The things turned out phenomenal.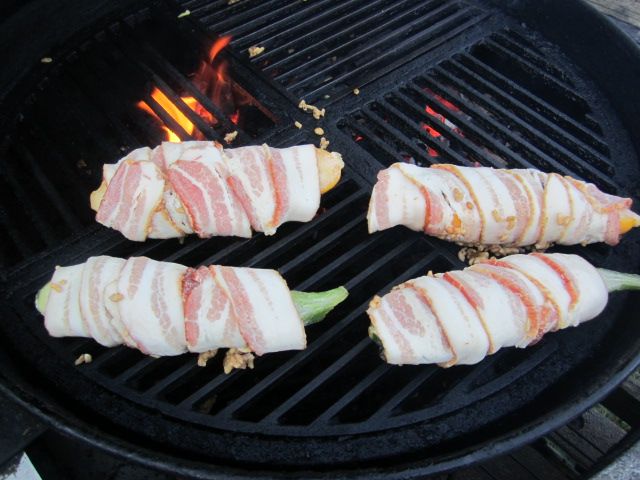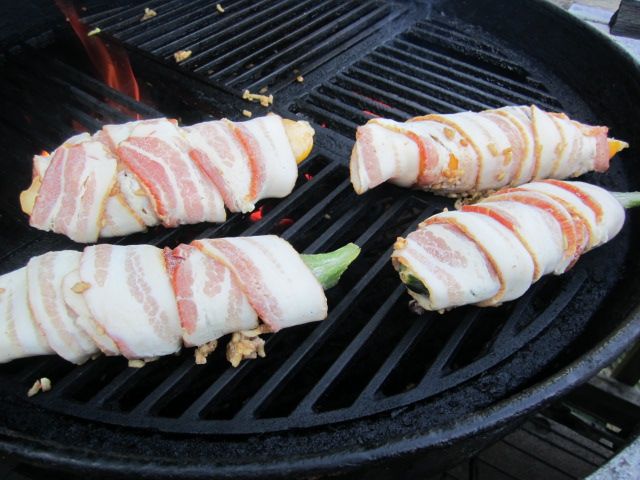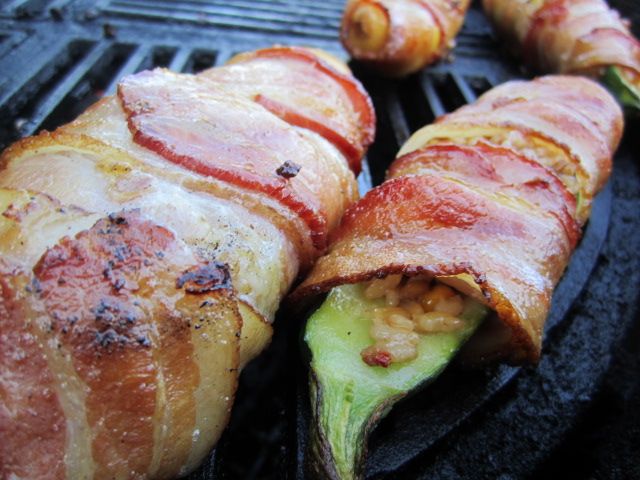 Threw on an unseasoned top round steak and seared for 5 minutes per side. The steak was at room temp.
When I removed the steak, I seasoned with salt, pepper and granulated garlic. While the steak was resting, I let the bacon grease burn off and clean my grill!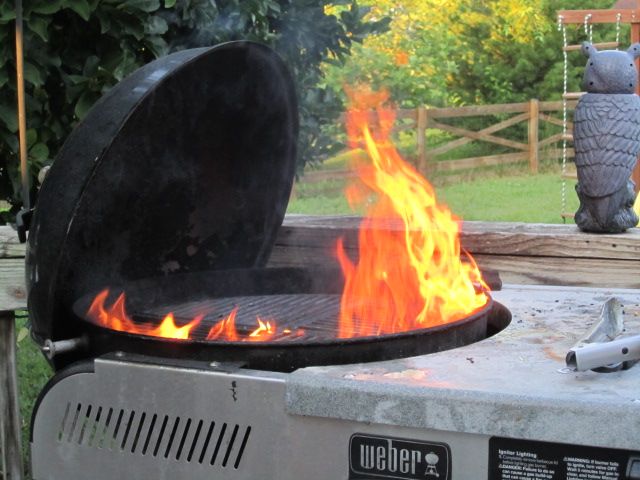 After a 15 minute rest, the steak was ready to slice and I FORGOT THE HORSERADISH AGAIN!