Cathryn has been wanting to make 'Fish and Chips', so she helped me and we made them.......non-traditional, but still good!
Started off slicing a couple potatoes and seasoning with salt, pepper and garlic and oven frying in a bit of vegetable oil.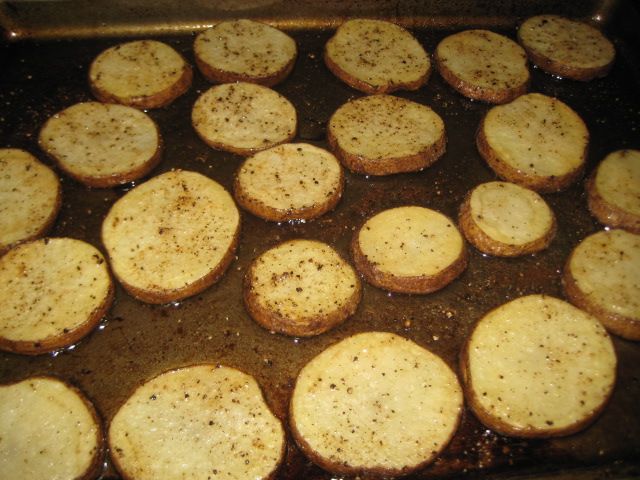 Then rolled some whiting filets in corn meal simply seasoned with Seasoned Salt.
Dinner is ready!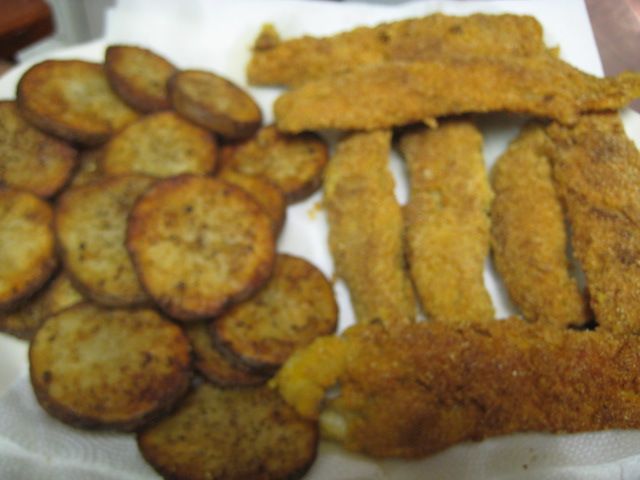 Served with a little homemade Tartar sauce and lot's of Texas Pete (it's a Southern Thang)