We had a couple leftover broiled chicken breasts, so I immeditely started to brainstorm ideas of something good to do with it for a Quick Thursday night dinner. I had all of the makings of chili in the house, so chili it was!
Started off by cutting up half of a red bell pepper and half of a red onion.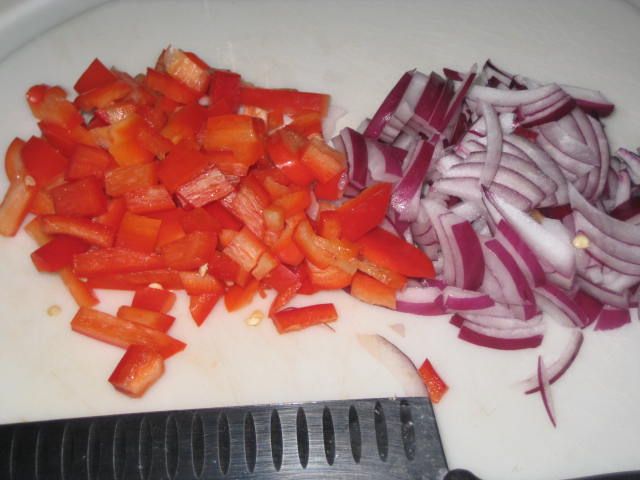 The two broiled bone in chicken breasts

Chunked up the chicken breasts. I left the skin on to add some flavor.

Sauteed everything for a couple minutes until the vegetables began to sweat.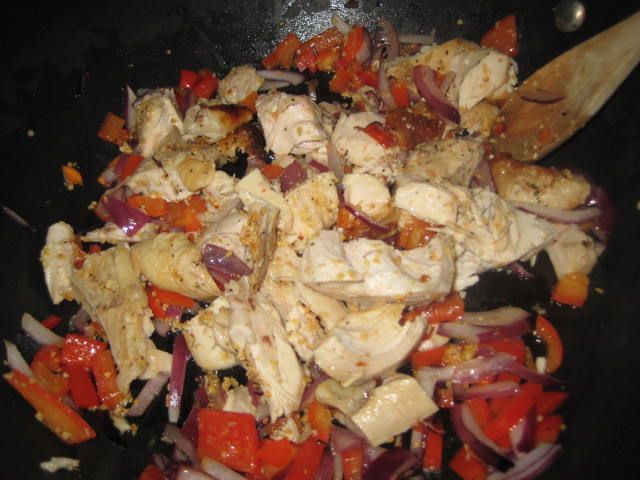 Added in Rotel, Diced Tomatoes and Kidney beans

Then added in 'by eye' oregano, cumin, Kosher salt, black pepper, dehydrated minced garlic and chili powder.

Everything is in the pot and ready for a simmer for an hour or so.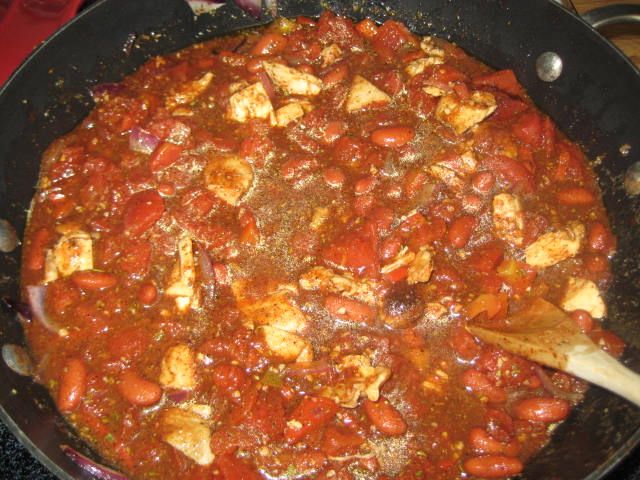 Chili is done. Sorry, no plated pic's.....I had a late delivery fiasco come while the chili was cooking, so I didn't eat until late. The chili turned out pretty good for chicken chili......but nothing beats BEEF chili!