I was cooking for just ME last night and I wanted wings! Had a craving for
Old Bay
and butter on them, but ended up making an Old Bay BBQ sauce for them and used just what I had on hand......they ended up pretty good.
Old Bay BBQ Sauce
1/2 Cup Sweet Baby Rays BBQ Sauce
1 Cup - Apple Cider Vinegar (I only had white, so that's what I used, Apple Cider would have been better)
2 TBS - Old Bay Seafood Seasoning
1 TBS - Dehydrated Minced Garlic (Fresh can be used)
1 TBS - Dehydrated Chopped Onion (Fresh can be used)
2 TBS - Butter
Combine all ingredients and bring to a boil.
Combine sauce ingredients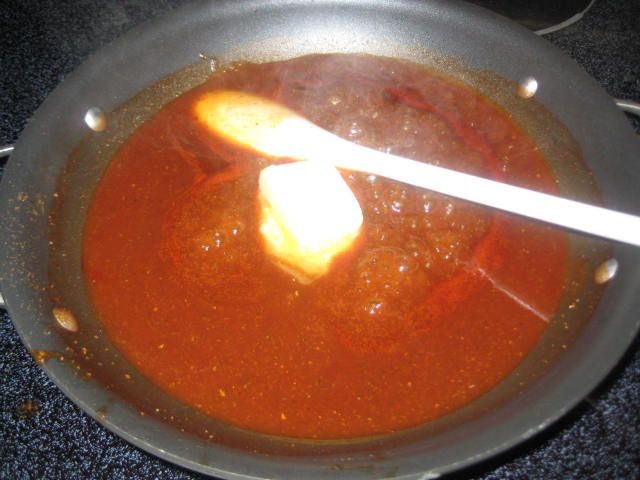 The star of the show!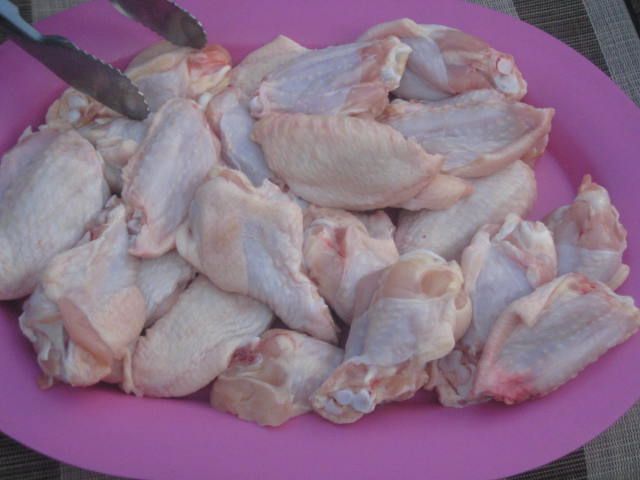 Since it was only me tonight, I used my Smokey Joe. This is only my third cook on the little fella. NO I didn't eat all these wings!!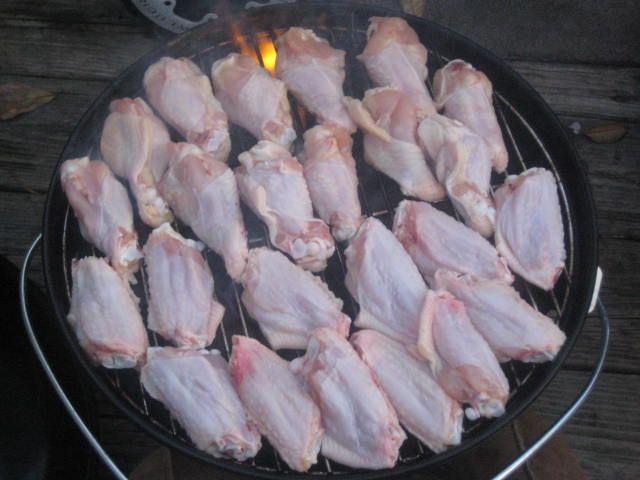 They're cooking!

They're almost ready for the sauce.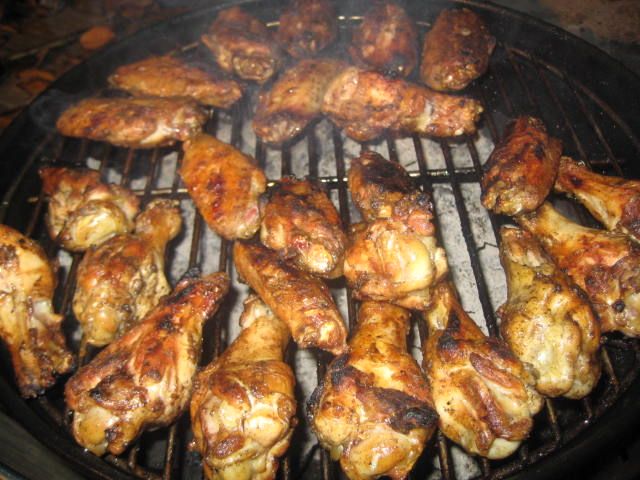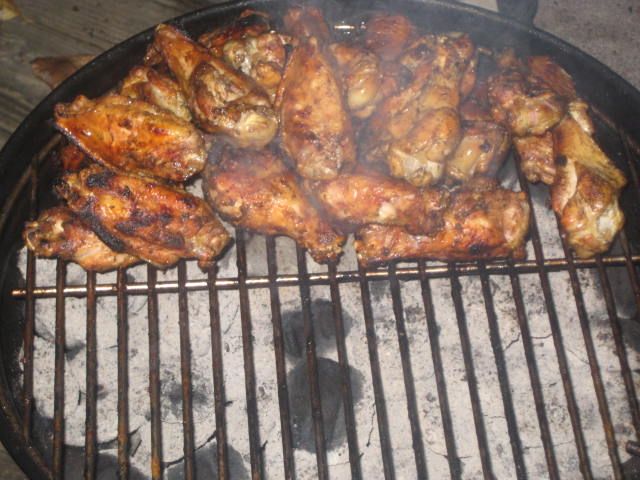 In for a quick bath in the sauce and then it's dinner time!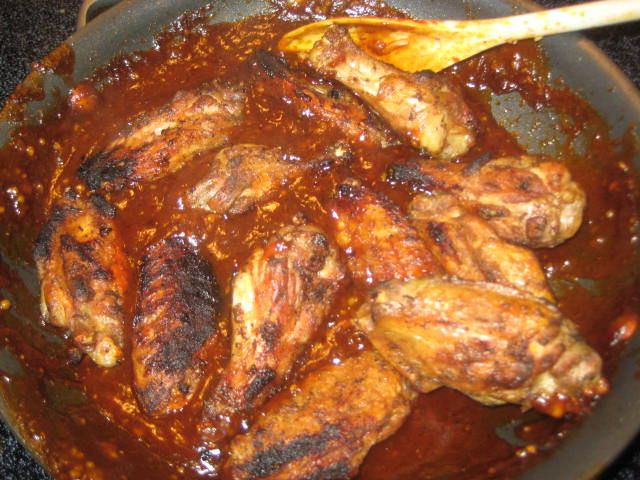 Dinner is ready!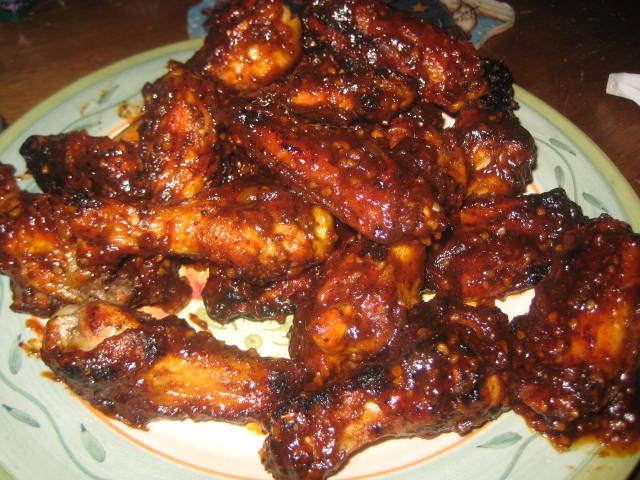 Dinner is done! It was kinda funny I ate chicken wings and washed them down with Miller Lite's while watching a DVR'd episode of the Biggest Loser! Burp....