Breakfast all in one pan.........equals easy peasy clean up and still a delicious meal!
Melt 3 TBS Butter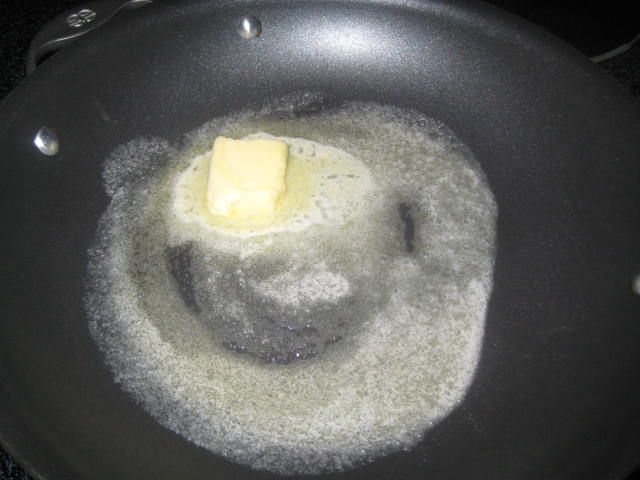 Add in leftover baked potato from last nights dinner, along with, diced ham, red onion, red bell pepper, garlic, salt and pepper.

Cook over medium heat until potatoes are golden and the onion and pepper have begun to sweat.

Add in cheese...all I had was American, so that's what I used. Any cheese will work fine.

Crack and whip 8 eggs.

Pour over potato and ham mixture while the pan is still hot.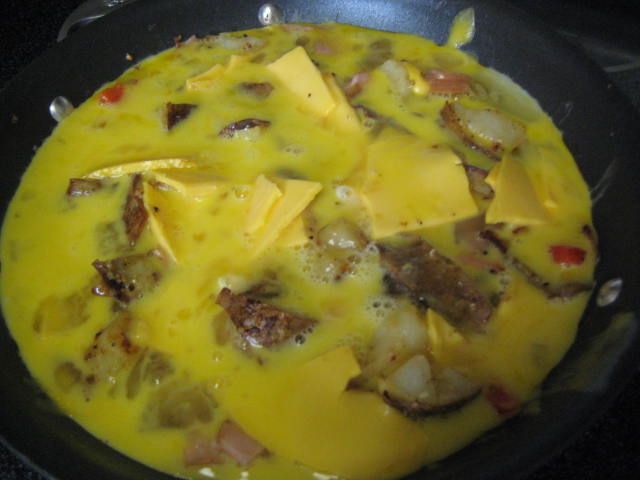 Place into the oven at 350º for 30 minutes or until the eggs are set and the top is golden.

Remove from pan and let cool for 5 minutes.

Slice.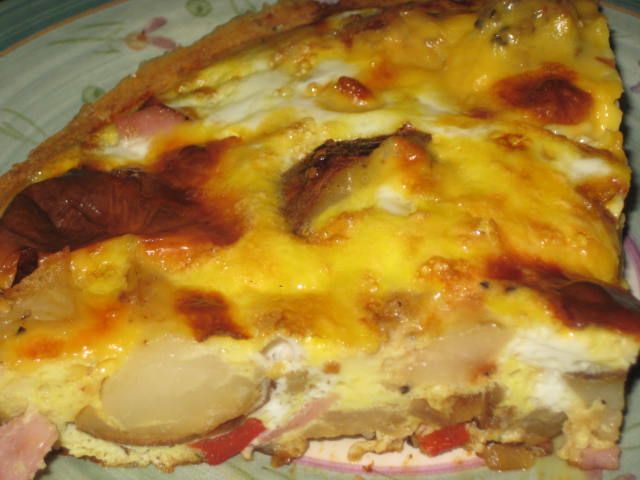 Add your favorite hot sauce, I use and love Sriracha!

Enjoy